Smoked & Shredded Chuck Roast Sliders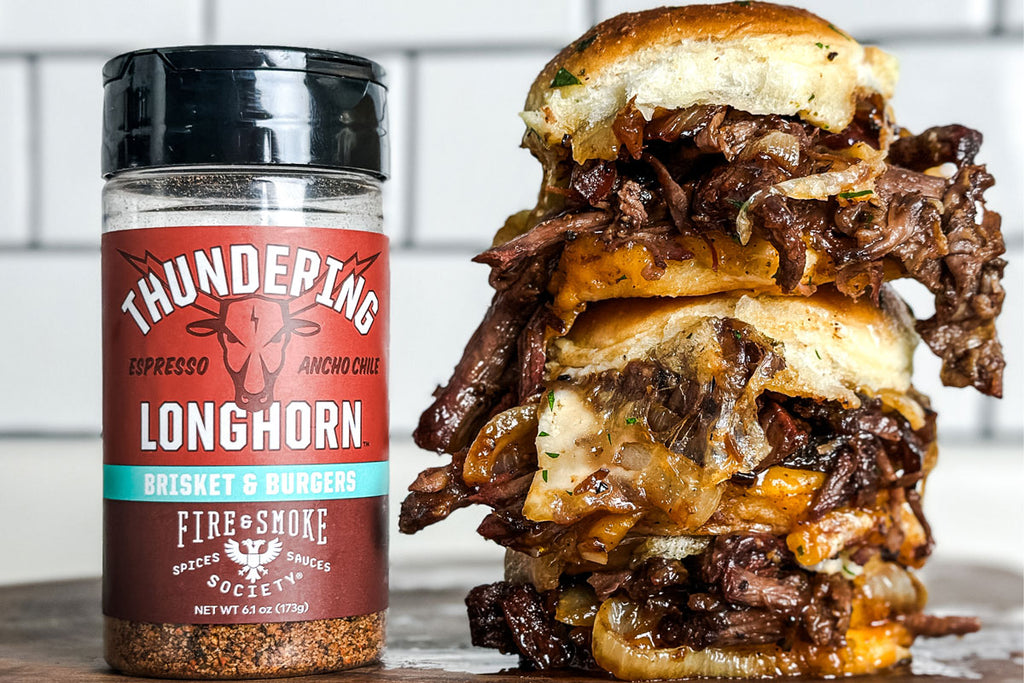 If you're a sucker for smoky pulled pork and have a tender spot for pot roast, you gotta try smoked pulled beef!
Yeah, it's a thing. And for all you out there thinking — brisket or bust — just know that smoking a chuck roast is cheaper and easier than tackling the popular packer cut.
Set it, forget it, and in about seven hours you have a rich roast, falling apart, begging to be sandwiched between tiny buns laced with caramelized onions and lots of gooey cheese.
---
comments ( 2 )