Honey-Kissed Bird Rub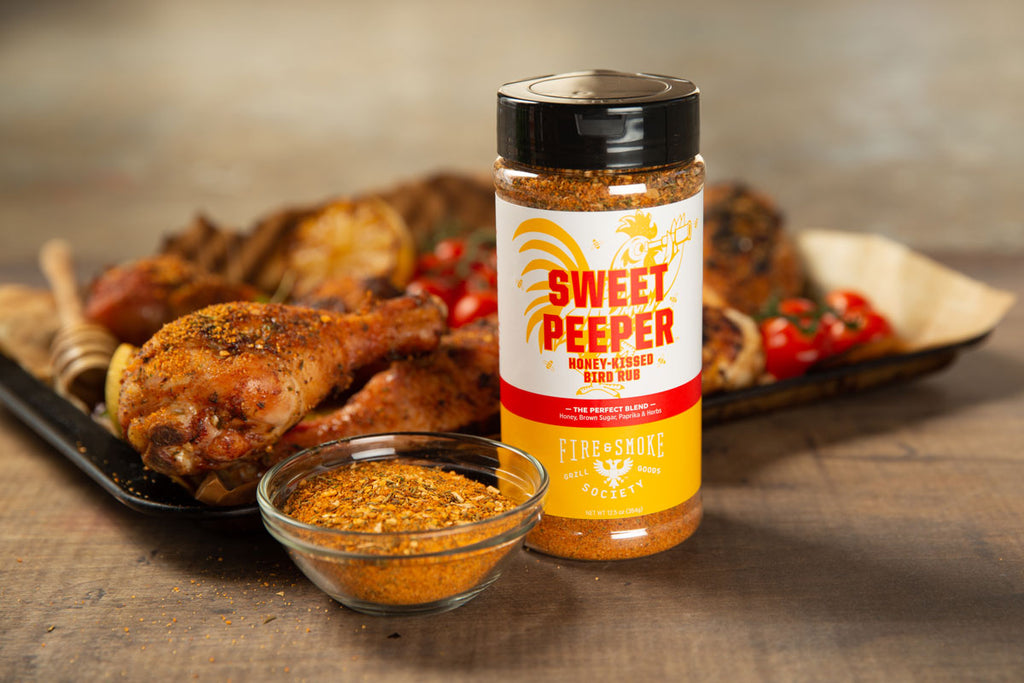 Made with honey, brown sugar, paprika and our favorite herbs, this versatile blend gives chicken and turkey (from quick-cooking breasts to a whole roasted bird) with a seductive, sweet-and-savory flavor.
Recipes
Don't have time for a low-and-slow smoke sesh? Here's a quick way to infuse some smoke into a grill-roasted chicken.
See the full recipe here.
Favorite Uses
Chicken (roast, grilled or smoked)
BBQ Chicken
In Homemade BBQ Sauce
Turkey Burgers
In Breading for Fried Chicken
Chicken & Dumplings
In Baked Beans
Green Bean Casserole
Spare Ribs (yep, pork, too)
Ingredients
Salt, sugar and honey blend powder (cane sugar, honey), brown sugar, spices (including coriander, thyme, white pepper, sage and parsley), dehydrated garlic and onion, paprika, lemon peel, citric acid, onion powder and not more than 2% tricalcium phosphate added to prevent caking.
MSG Free, Gluten Free
---