It's Anything But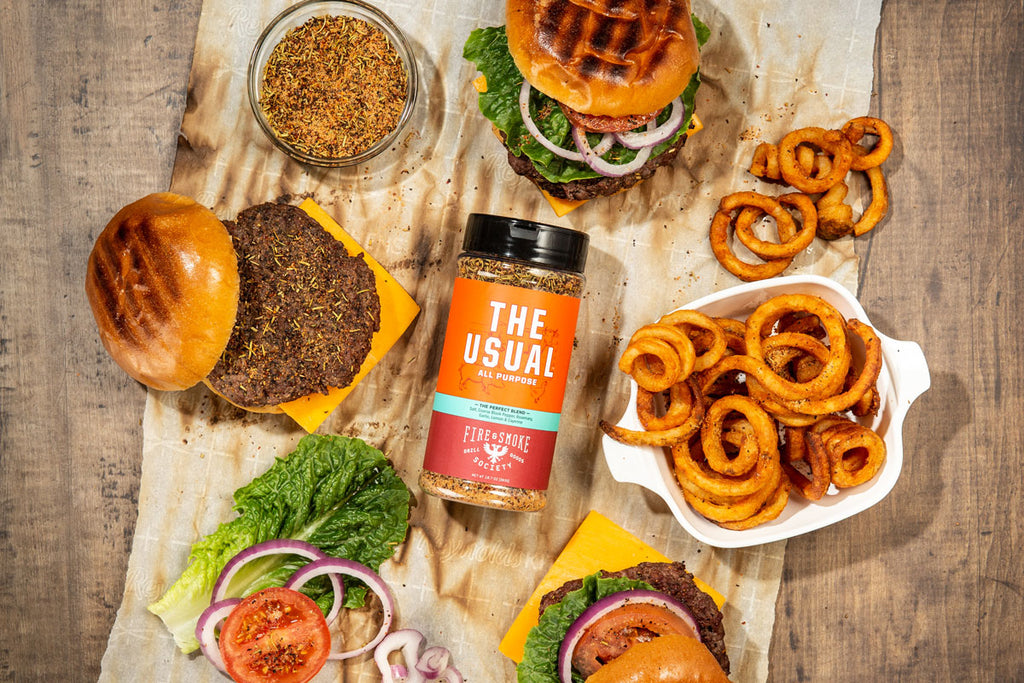 Our first all-purpose blend remains one of our most popular. That's because the Usual's blend of kosher salt, rosemary, garlic and a pinch of red pepper makes damn near everything taste great.
Recipes
Whether you're shaking skillets indoors or firing up the grill, The Usual will elevate the flavor of anything on the menu. We love it in this Chicken Salad with Rosemary and Lemon, but read on for more inspiration.
Favorite Uses
Poultry (Grilled, Roasted, or Smoked)
Roasted or Grilled Vegetables
Burgers
Sunday Chuck Roast
Salmon
Pork
Crusty Bread
Crispy Potatoes
Wild game, like Duck, Quail, and Guinea Hen
It's a Thanksgiving essential (delicious on Turkey and Dressing)
Ingredients
Salt, spices (including black pepper, rosemary and cayenne pepper), dehydrated garlic, crystallized lemon (citric acid, lemon oil, lemon juice) and not more than 2% tricalcium phosphate added to prevent caking.
MSG Free, Gluten Free, Non-GMO
---