Who Makes This Stuff?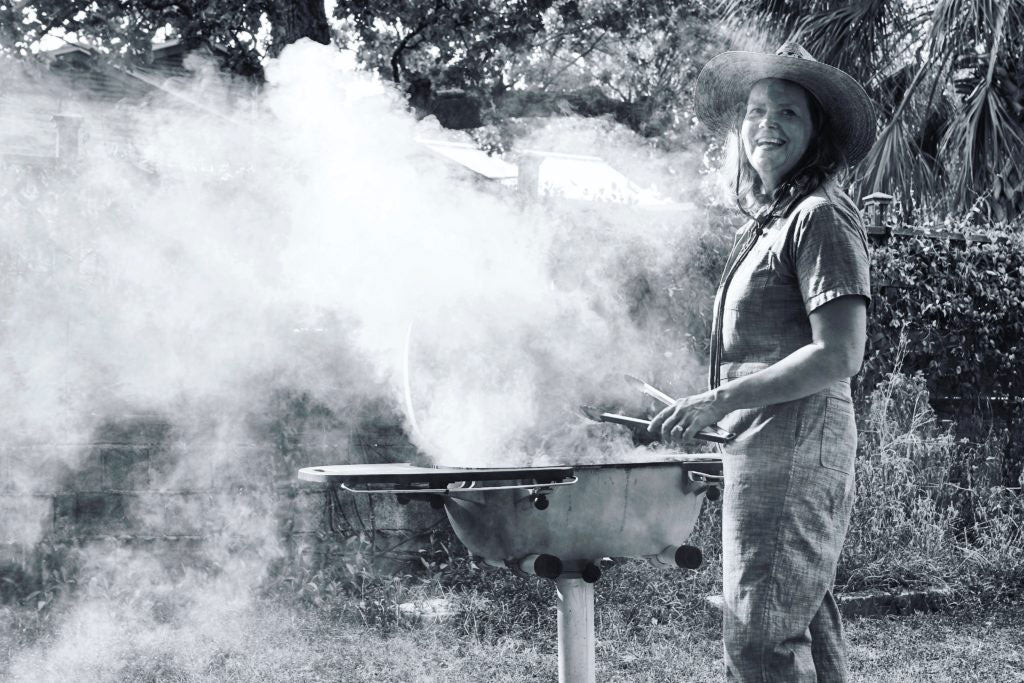 "I firmly believe that the world is a better place when people are happy around the table."
She answers to Flavor Chief and Paula Delicious, among other things, and her footwear of choice, for grilling, is flip flops. The Fire & Smoke Society's Executive Chef, Paula Disbrowe, is a mom, award-winning cookbook author, and outdoor cooking enthusiast. Her vast experience in recipe development and food and travel writing, as well as her many culinary adventures infuse the spice blends, sauces, coatings (and who knows what's next?) she creates in her Austin, Texas kitchen for the Fire & Smoke Society.
As the Executive Chef at Fire & Smoke Society, Paula is dedicated to one thing: making your food taste delicious. "Being a passionate cook and a working mom, I love making it easy and approachable for others to create mouthwatering flavors and satisfying meals in a flash," she says. Every recipe that she creates for F&S begins in her East Austin kitchen, and is inspired by everything from her cherished herb garden to local taco trucks and BBQ joints, – not to mention her vast experience as a food and travel writer. (Her first book, "Cowgirl Cuisine," chronicles the adventure of leaving New York City to cook on a ranch in The Texas Hill Country.)
Disbrowe has written seven cookbooks, including her latest, "Thank You For Smoking" (Ten Speed Press) and "Any Night Grilling" for Food52 (Ten Speed Press). Prior to joining forces with the Fire & Smoke Society, she spent two years as a senior editor at Southern Living, where she remains a frequent contributor. Her work has appeared in Food & Wine, Bon Appetit, and Coastal Living, among other national publications. 
---