Chicken Powers, Activate!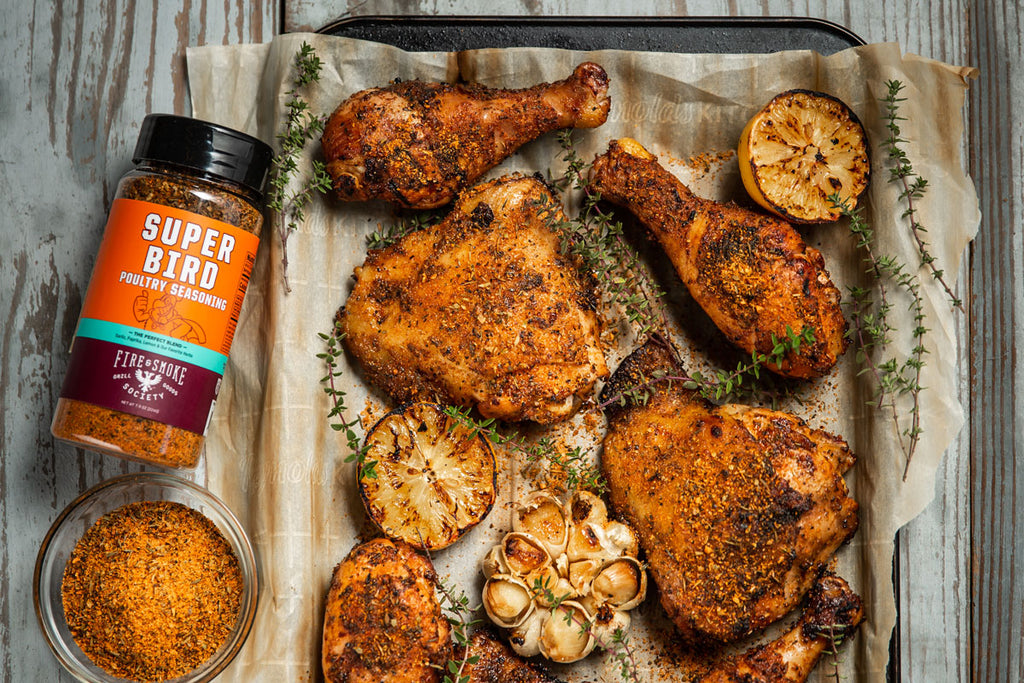 Meet your new wing man: the Super Bird. Warm red spices, garlic, and a whiff of lemon zest create the perfect, all-purpose blend for chicken and turkey every which way.
Recipes
Winner Winner Chicken Dinner recipes here:
Favorite Uses
Roast Chicken
Barbecue Chicken
Burgers (any kind)
Chicken & Dumplings
Meatballs
Turkey (roasted, fried, or smoked)
Grilled Veggies
Pork Tenderloin
Sprinkled on Pizza
Ingredients
Salt, spices (including black pepper, coriander, thyme and oregano), dehydrated garlic, brown sugar, paprika, lemon peel, citric acid and not more than 2% tricalcium phosphate added to prevent caking.
MSG Free, Gluten Free
---