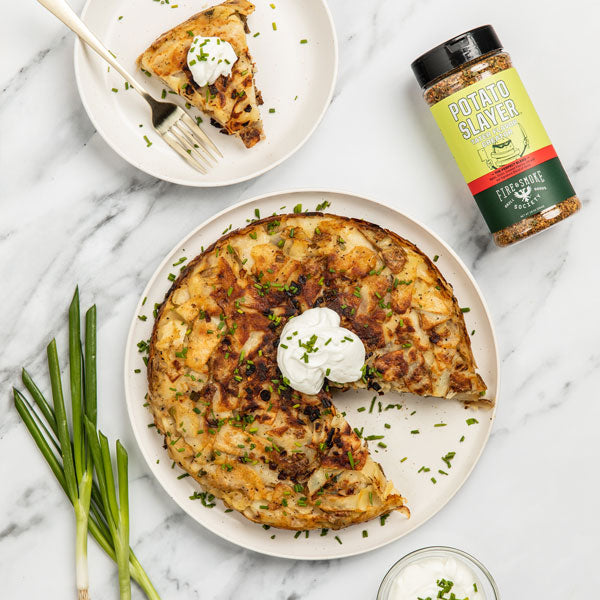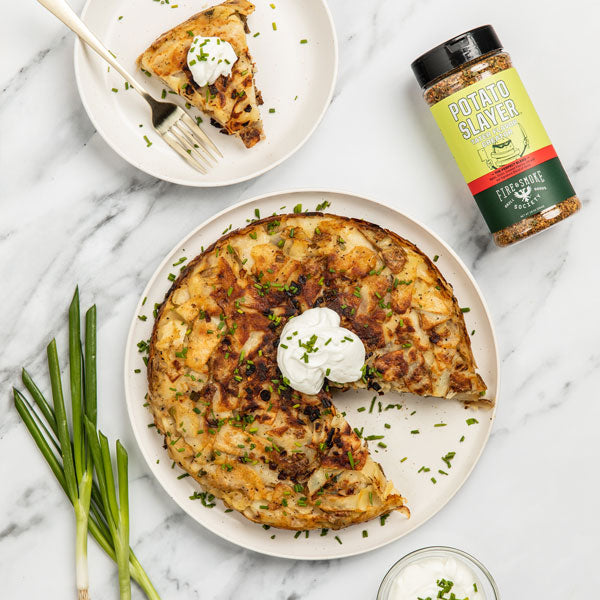 Potato Slayer
The Perfect Blend: Garlic, Onion, Smoked Paprika, Dill, and our Signature Blend of Herbs.
Potato Slayer is our vegetable flavor warrior. Whether it's sweet potato seasoning, potato soup seasoning or breakfast potato seasoning… Potato Slayer is the seasoning for tubers of every type and all things potato!
Shake this amazing potato seasoning over hot fries and tots or turn it into an everyday vegetable seasoning for roasted asparagus, grilled brussels sprouts, veggie bakes, and more!
What will you make tonight with Potato Slayer?