It's Swine Time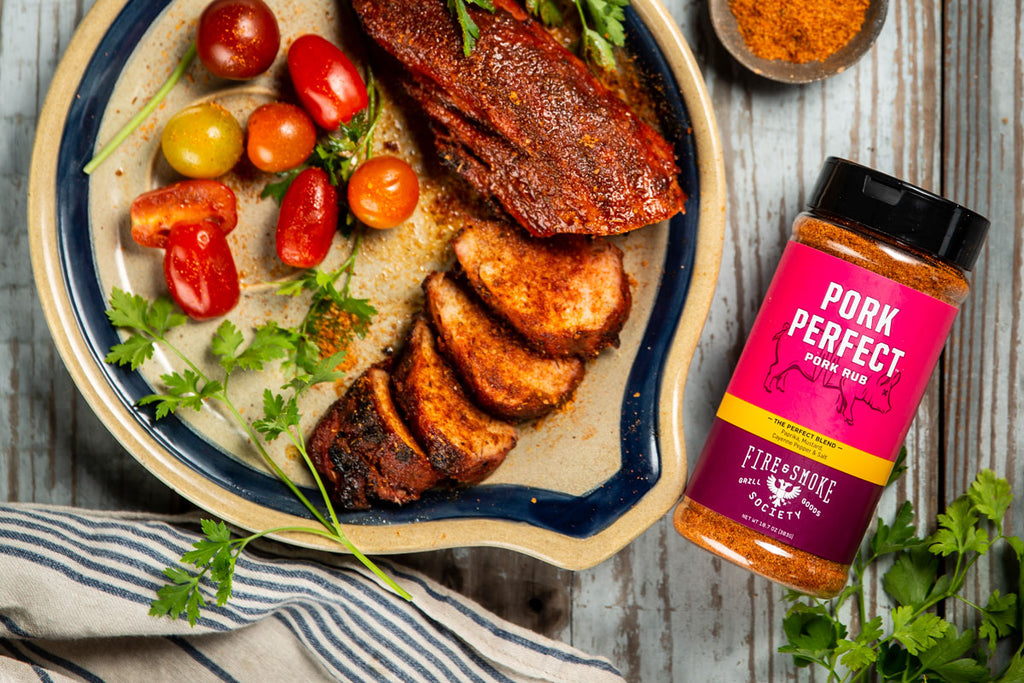 This perfect blend of tangy, hot-and-sweet spices will curl your tail and make your pork dishes say, "hallelujah!"
Recipes
Pork Perfect is delicious on all cuts of pig, pork, swine, sows, hogs, and wild boars (to grill, smoke, roast, or cure.) For example:
Favorite Uses
Smoked Butt (duh!)
Ribs, Ribs, Ribs
Country Ribs for Carnitas
Berkshire Porterhouse Chops
In Breakfast Sausage
In Baked Beans
On Roasted Chicken (yep, poultry, too!)
Ingredients
Sugar, salt, paprika, spices (including cumin, cayenne pepper and oregano), mustard seed and not more than 2% tricalcium phosphate added to prevent caking.
MSG Free, Gluten Free, Non-GMO
---