Charred Corn Heaven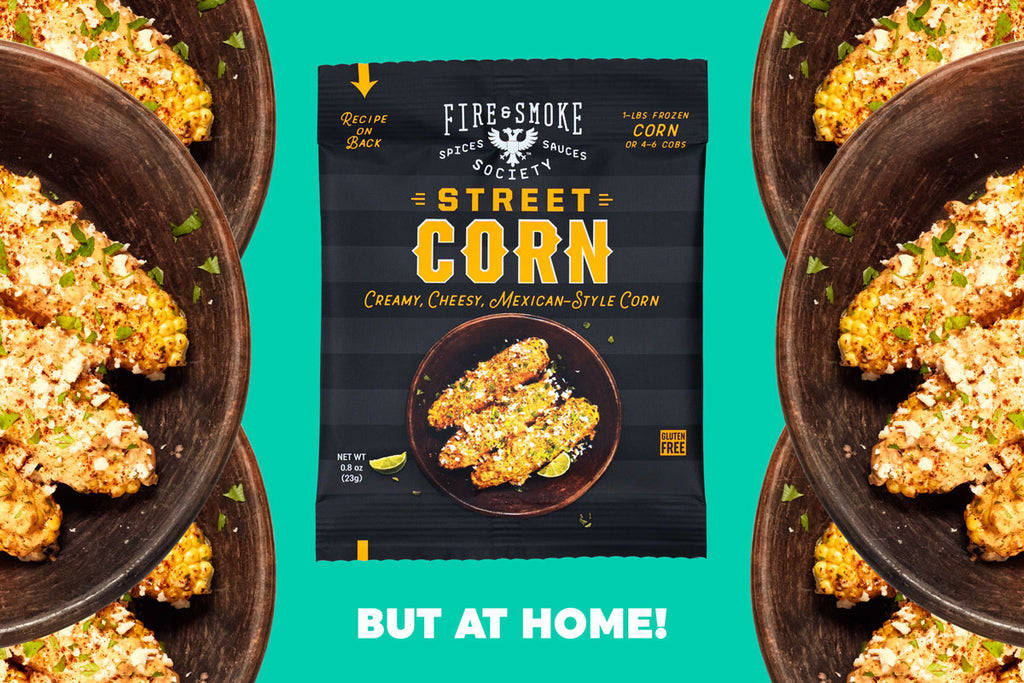 What's not to love about Creamy, Cheesy, Mexican-Style Street Corn? Now your favorite restaurant (or vacation) dish is easy to make at home (with corn on the cob or frozen kernels). We promise, our shopping list and recipe will lead you directly to delicious.
Recipe
Shopping List
1/2 cup mayonnaise
1/2 cup sour cream or Mexican crema
1/3 cup crumbled Cotija cheese
1/3 cup finely chopped cilantro leaves
4-6 ears grilled corn or 1 pound bag frozen corn
1 lime, cut into wedges
Directions
Grill the corn until lightly charred on all sides; cover to keep warm.
In a wide, shallow bowl, whisk together the mayonnaise, sour cream or crema, Cotija, cilantro, and 1 tablespoon Street Corn seasoning.
Place each ear of grilled corn in the mayo mixture, rolling the cob until evenly coated. Serve warm or at room temp, topped with additional Cotija, cilantro, a pinch of Street Corn seasoning and lime wedges.
Note: If you're using corn kernels instead of cobs, thaw the corn. Heat 2 tablespoons of oil in a large nonstick skillet over medium-high heat. When the oil is shimmering, add the corn and cook, stirring occasionally, until the corn is charred on all sides, about 5- 6 minutes. Transfer the corn to a bowl, and pour the mayo mixture over the corn and toss to combine. Serve warm or at room temperature, with a garnish of additional chopped cilantro, Cotija, a sprinkle of Street Corn seasoning and lime wedges.
Other Favorite Uses
Potato Salad
Beans
Chili
Ground Taco Meat
Fajita Steak (skirt or flank)
Sprinkled on Deviled Eggs
Tomato-based Sauces
---