Skip the Taco Truck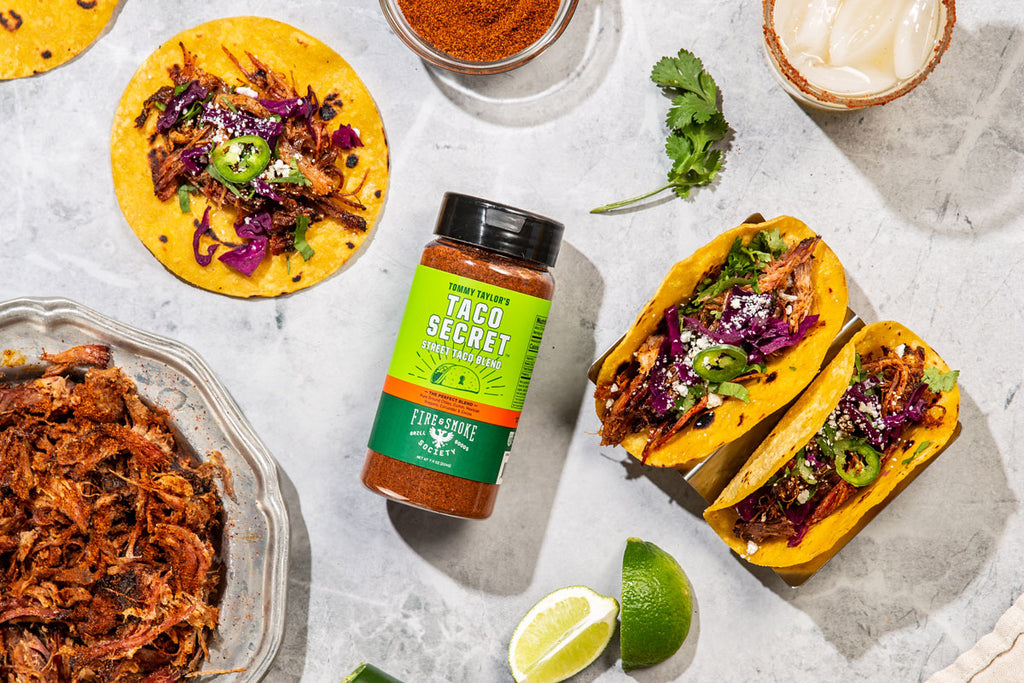 We developed this fragrant blend of pure ground chiles, cumin, Mexican oregano, cayenne and cocoa for fellow taco lovers everywhere. Taco Secret makes it easy to create authentic flavors in a flash.
Recipes
It's named after Tommy Taylor, so it's got to be good. More Secrets Here:
Favorite Uses
Taco Meat (especially beef or bison)
Chili Seasoning
As a spicy rim on cocktails (just add a pinch of kosher salt and sugar)
Fajita Steak
Carne Guisada
Queso and Guac
Tomato-based Sauces (enchiladas with chili gravy, anyone?)
Ingredients
Salt, spices (including chili pepper, cumin, oregano, coriander and cinnamon), cocoa processed with alkali and not more than 2% tricalcium phosphate added to prevent caking.
MSG Free, Gluten Free, Non-GMO
---