Black Salt Steak Rub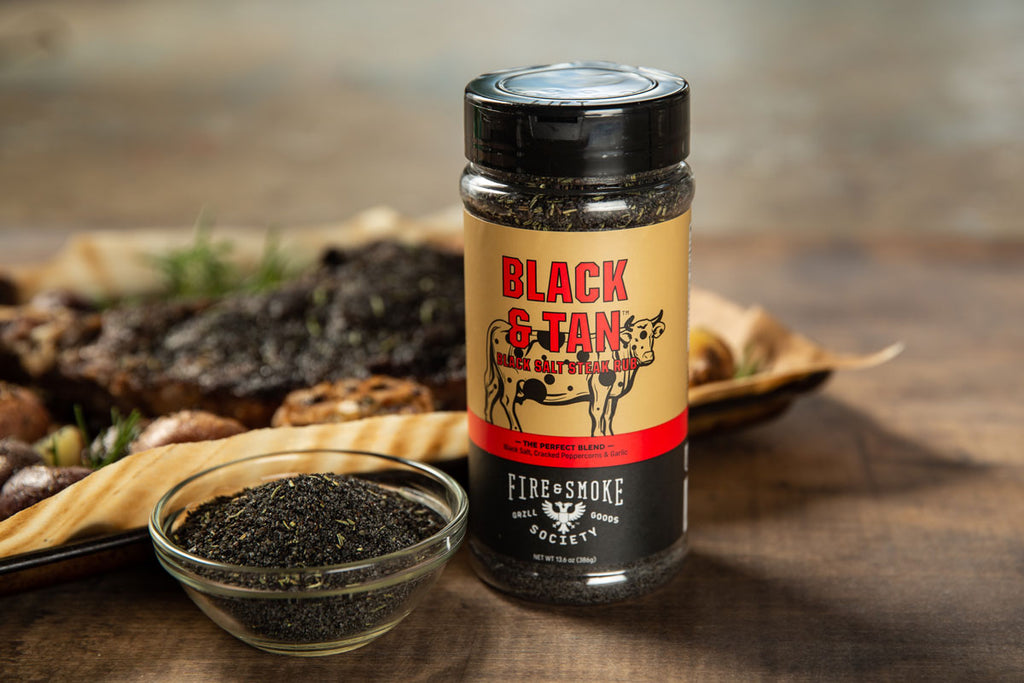 Medium-rare, please. Our striking blend of black salt, cracked pepper, garlic and rosemary was designed to give meat a tasty, dramatic looking bark that contrasts beautifully with a rosy interior.
Recipes
Paint it Black here:
Favorite Uses
Smoked Brisket
Steaks (hello sirloin!)
Beef Tenderloin
Filet Mignon
Burgers (bison, beef and lamb)
Leg of Lamb
Kebabs
Wild Game (e.g. smoked duck, guinea hen)
Ingredients
Salt, spices (including black pepper and rosemary), Hawaiian black sea salt and activated charcoal (derived from coconut shells), brown sugar, dehydrated garlic and espresso ground coffee.
MSG Free, Gluten Free, Non-GMO
---