Respect the Horns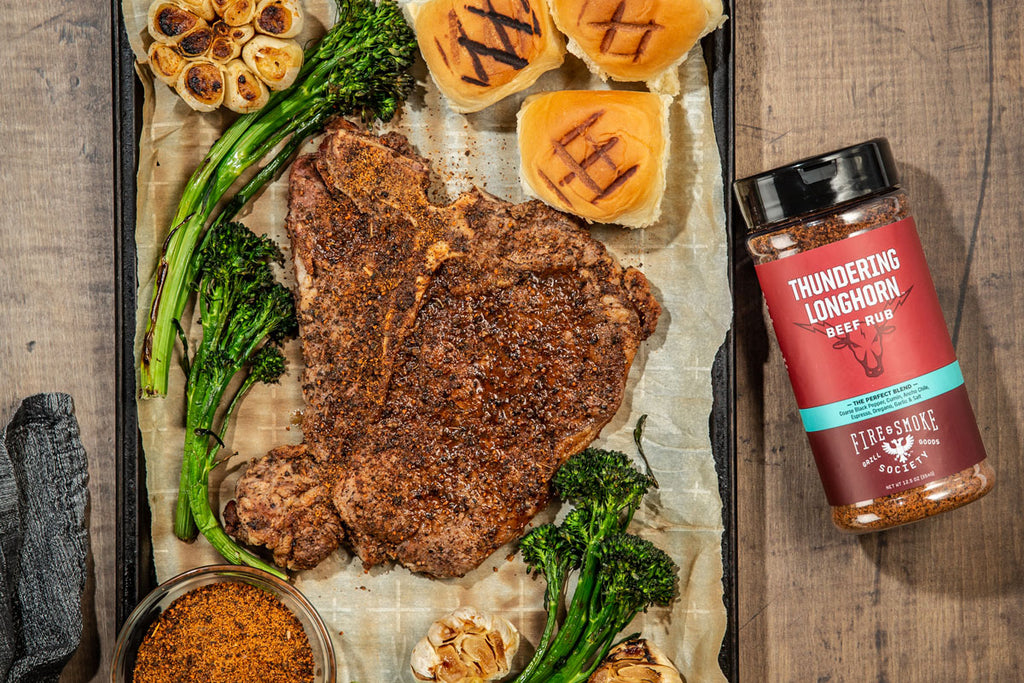 Our peppery blend of robust aromatics create an untamed seasoning that brings out the best in bodacious cuts of beef and lamb.
Recipes
From slow-smoked brisket to a quick-and-easy potato chip dip (hello game night), Thundering Longhorn delivers a stampede of bold, satisfying flavor.
Check out more recipes using Thundering Longhorn:
Favorite Uses
Steak
Brisket
Beef and Bison Burgers
Fajita Steak
Lamb Chops
Texas-style Beef Chili
Seasoning for Caramelized Onions
Creamy Onion Dip
Ingredients
Salt, spices (including black pepper, chili pepper, cumin and oregano), garlic powder, coffee and not more than 2% tricalcium phosphate added to prevent caking.
MSG Free, Gluten Free, Non-GMO
---