You're About to Get Hooked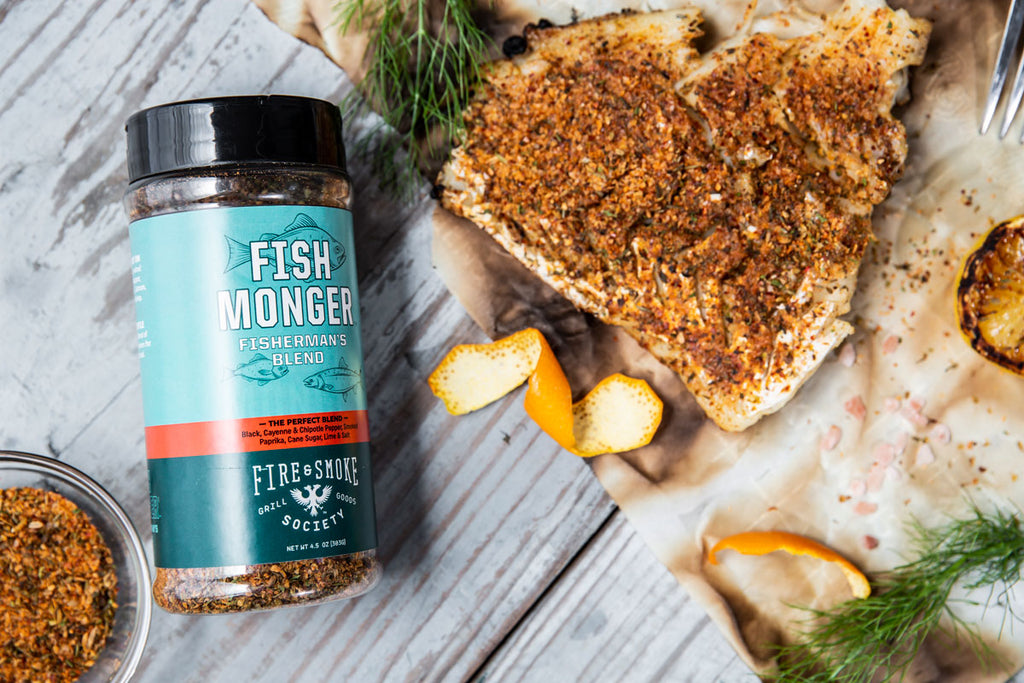 Fragrant with Mediterranean herbs and savory spices, Fish Monger will enhance anything that swims! Especially Snapper, Swordfish, Tuna, Salmon, Catfish and Shrimp.
Recipes
From a funky beach house rental to your stovetop or grill, Fish Monger makes it easy to transform your favorite catch into a memorable meal. For example, check out this one-skillet recipe for Grill-Roasted Halibut and Fingerling Potatoes.
More recipes using Fish Monger:
Favorite Uses
Anything at the seafood counter
A compound butter for Fish, Shellfish and Grilled Oysters
For Smoked Salmon (and Smoked Salmon Dip!)
Seafood Stews like Cioppino, Chowder, and Bouillabaisse
For seasoning Croutons
On Crispy Potatoes
Any dish that calls for a Provencale or Mediterranean vibe
Ingredients
Salt, spices (including fennel, cayenne pepper, oregano, thyme, black pepper, parsley and pink peppercorns), dehydrated garlic, lemon and orange peel, sugar, Himalayan pink salt, paprika and not more than 2% tricalcium phosphate added to prevent caking.
MSG Free, Gluten Free, Non-GMO
---