Did Someone Say Po' Boy Night?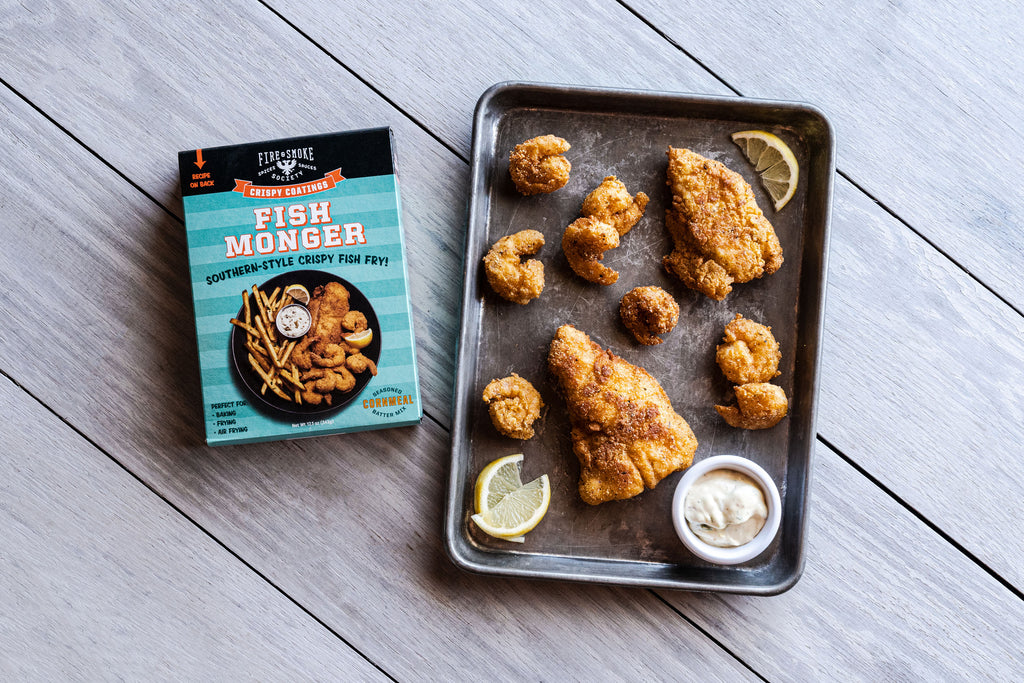 If you swoon at the words "fish fry," pine for old Florida oyster shacks, or travel to the Gulf with a cooler—Fish Monger Crispy Coating is for you. Perfect for deep frying, air frying, or baking; this crispy combo of our popular Fish Monger seasoning and yellow cornmeal makes it easy to create a crackly, Southern-style coating for all your fresh catches at home.
Trending Recipes
The golden arches don't have anything on this bucket list sandwich. Fish Monger Crunchy Coating gives your favorite fresh catch an incredible crispy texture.
Don't wait for your next trip to NOLA to savor this iconic sandwich. A crispy, delightfully messy, New Orleans-style Po' Boy is easier than you think to assemble at home, especially with our new Fish Monger Crispy Coating. 
P.S. You Gotta Try This Caper-Herb Tartar Sauce
Prep time: 5 minutes
Yield: a scant cup
½ cup plus 2 tablespoons mayonnaise (preferably Duke's)
2 tablespoons drained capers, chopped
¼ cup finely chopped pickles (such as cornichons or half sour) or relish
2 tablespoon chopped fresh dill (or any mixture of tarragon, parsley, chives)
1 teaspoon lemon juice
½ teaspoon lemon zest
½ teaspoon Fish Monger seasoning
Black pepper, as needed
Combine ingredients in a bowl and lightly whisk until combined. Add additional lemon juice, salt, or pepper as desired. Serve immediately, or refrigerate in a covered container for up to 3 days.
Catch Some More Inspo
This stuff is great for fried:
Gulf Shrimp
Fish Filets
Calamari
Onion Rings
Oysters (by the dozen)
Mushrooms
Cauliflower
Artichoke Hearts
Scalable for Any Occassion
AIR FRIED Shrimp Tacos for Two
BAKED Tilapia with Roasted Veggies for the Family
DEEP FRIED Catfish with Hushpuppies & Coleslaw for Your Next Gathering
Tag us to share how you use Fish Monger Crispy Coating!
---