Shake Up Your Sugar-Free Diet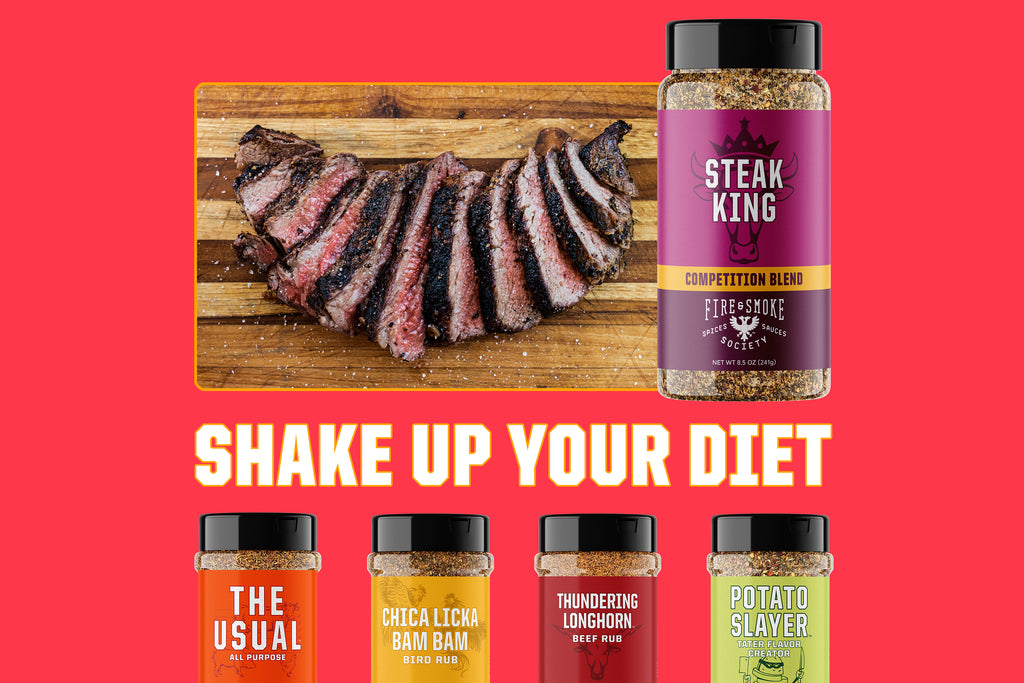 True, there are worse things than a steady stream of steak, chops, and cheese. But when you're devoted to a low carb, high fat diet like Keto or Paleo, it's essential to change up the appeal–and flavor profile–of staple proteins. Enter our No Sugar Added blends. The following seasonings will satisfy your inner caveman, and make it fun and easy to be a lean, mean, protein machine.
Grilled and roasted chicken and turkey are never boring with a hit of Chica Licka Bam Bam, our spicy, Cajun-inspired blend. Cook this stellar Bayou Bird for dinner, and use leftovers to top leafy green salads all week long.
Yes, Potato Slayer is our spud superstar, but it also turns up the tasty on sliced or grilled avocados, leafy salads, and grilled veggies. Not to mention this Buttermilk & Herb-Brined Turkey Breast (you may never buy deli meat again).
The peppery, robust spices in Thundering Longhorn (which has amassed a cult following as a brisket whisperer) and Steak King are designed for any cut of beef. Your Saturday night steaks will thank you.
An all-purpose blend spiked with garlic, rosemary, and red pepper flakes, The Usual takes Berkshire Chops, a Mess of Drumsticks, all varieties of white fish, turkey burgers, and cheesy eggs to the next level. It's been a long week, and you're killing it, so treat yourself to Grilled Artichokes with Smoky Lemon Mayo.
---